When a tooth is majorly decayed or fractured deeply, bacteria can sometimes infect the tooth's pulp chamber (where nerves and blood vessels are contained). If a root canal procedure is not performed, a painful abscess could develop due to infection in the tooth's root and surrounding bone.
Although a root canal procedure may sound scary, it doesn't have to be when you choose Creek View Dental for this dental procedure! With our highly experienced staff and quality reputation in St. Catharines and surrounding area, getting a root canal does not have to be an experience to fear.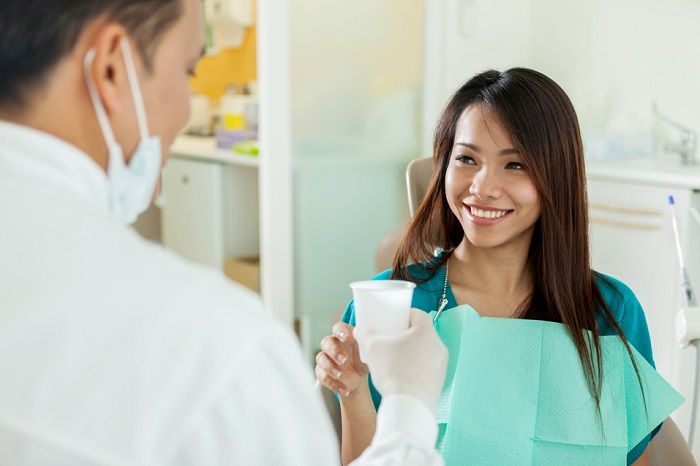 What is a Root Canal?
For most of the tooth's structure to be saved, a root canal is completed to clean out the tooth's canals. At the start of the procedure, an opening is made in the affected tooth's crown which enables access to the pulp chamber. Doing so allows for careful removal of the decay and damaged pulp, as well as cleaning and shaping of the canals.
Once the canals are prepped, they are filled and sealed with a material. If needed, a post may be inserted to maintain the restoration. Filling material is then injected into the remaining space to create the final restoration.
Concerned about how much pain's involved with your endodontic treatment? At Creek View Dental, we do everything we can to ensure your root canal procedure is as pain-free as it is to get a cavity filled!
Crowns Provide Further Strength to Your Damaged Tooth
If necessary, your dentist at Creek View Dental will provide you with information about fitting your tooth with a crown following the root canal.
Not only do crowns help restore teeth to their regular shape, but they also help strengthen the tooth and improve esthetics.
Experience a Pain-Free Tooth Once Again!
The dental professionals at Creek View Dental ensure that your infected tooth gets back to normal as soon as possible after your root canal therapy…this time, pain-free!
If there are any questions or concerns following your root canal, Creek View Dental is here to answer them! Call us anytime, and we will gladly set your mind at ease by providing helpful solutions.
Root Canal Therapy Experts in St. Catharines
We get it - having a root canal is not as enjoyable as a walk in the park! To help make your root canal treatment less stressful, rest assured knowing that we have highly experienced dentists on staff.
Armed with the latest skills and knowledge regarding root canal treatment, our dentists work hard to ensure your root canal is as pleasant of an experience as possible.
We keep you informed along the way, and are here for you if you ever experience an issue following your root canal.
Contact Creek View Dental for Your Root Canal Needs
When you have tooth pain or are in need of a root canal, there's no time to waste. Contact the professionals at Creek View Dental to schedule an appointment today if you live in the St. Catharines, Niagara Falls, Thorold, Welland or surrounding areas. Let our professional staff get you back to enjoying a pain-free smile as soon as possible.
BOOK AN APPOINTMENT ONLINE
"Dr. Jason McNamee and his team have met and exceeded all of this criteria, I am very happy with them. My family and I will continue to support them for many years to come" - Cliff Etkins

Read More
"Absolutely everyone in your office was superb: kind, professional, respectful, supportive, and did everything they could to help me....All of it is a testament to your professionalism, your office culture and business practice, and your sincere kindness. I simply can't thank you enough." - Ellen Foster

Read More