If you've recently had a root canal or have a tooth that's cracked, chipped, or has a large filling, a crown may be required. Used to offer extra protection to the damaged tooth, crowns are normally made from ceramic or a combination of both ceramic and gold, so that they flawlessly blend in with the rest of your teeth while also providing stability and function.
Strengthen your tooth's structure and prevent future dental issues by getting Creek View Dental to create a crown for your tooth today!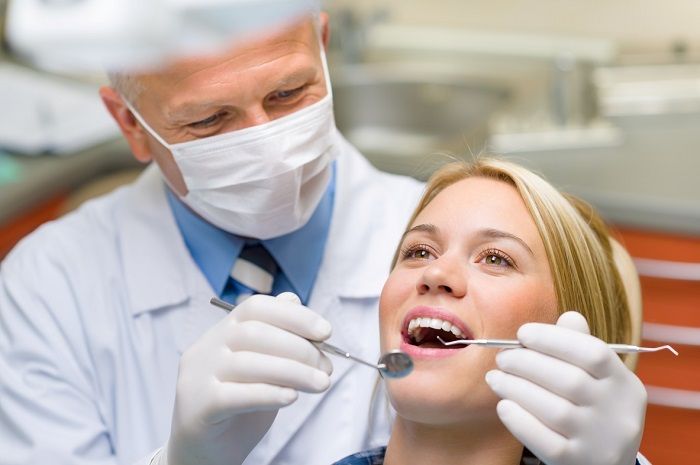 How is a Crown Created?
At Creek View Dental, the process of being outfitted with a crown begins with a consultation appointment. During the consultation, we will ensure a crown is the right course of action to take and will review the entire process with you in detail.
Any decay and/or previous filling is removed at the beginning of the crown process. To build up and seal the supporting tooth, new filling material is expertly placed. Then, shaping of the tooth is completed to prepare it for your new tooth crown.
After the tooth is prepared, an impression is taken. This is to be used by the lab so that the crown created will be the perfect shape for your mouth. To ensure the crown restoration blends in seamlessly, a shade guide is used to choose the best colour for the crown.
We then send this information to our affiliate lab, where a crown is created that will be the best shape and colour for your mouth. Until your permanent crown is received back from our lab, a temporary crown is used to cover your prepared tooth.
When your crown is ready, you will return to the office where we will remove your temporary crown and cement your permanent crown into place. One of our dentists will review proper dental care with you to ensure any further decay is prevented.
Providing the Best Crown Services in St. Catharines!
At Creek View Dental, we have the skills, knowledge and experience to ensure your crown will fit perfectly. Even better, we work hard to ensure you are comfortable throughout the entire process, from consultation to final visit.
Working closely with you, we will address any concern and answer any question you have regarding your crown so that you know exactly what to expect throughout the process.
We want you to feel confident about choosing Creek View Dental for your crown needs! After getting a crown fitted by us, rest assured that we will continue to take care of you. Any issue you may have following treatment will be quickly and expertly addressed.
At regular dental cleaning visits following your crown placement, we will ensure your crown is fitting well, thereby lasting for many years to come.
Contact Creek View Dental in St. Catharines, ON
We value all our patients at Creek View Dental and are honoured when you choose us for you and your family's dental needs.
See for yourself why we are the number one choice for dental services in St. Catharines! Contact Creek View Dental today for more information about our services, including crown treatments.
BOOK AN APPOINTMENT ONLINE
"Dr. Jason McNamee and his team have met and exceeded all of this criteria, I am very happy with them. My family and I will continue to support them for many years to come" - Cliff Etkins

Read More
"Absolutely everyone in your office was superb: kind, professional, respectful, supportive, and did everything they could to help me....All of it is a testament to your professionalism, your office culture and business practice, and your sincere kindness. I simply can't thank you enough." - Ellen Foster

Read More