Do you have one or more missing teeth in your mouth? If so, implant dentistry at Creek View Dental in St. Catharines may be your solution to a beautiful new smile.
When is a Dental Implant Needed?
Dental implants can be completed in a variety of situations, including when there's a single missing tooth or when multiple implants are needed to complete bridgework.
Implant dentistry can also be completed to support a denture.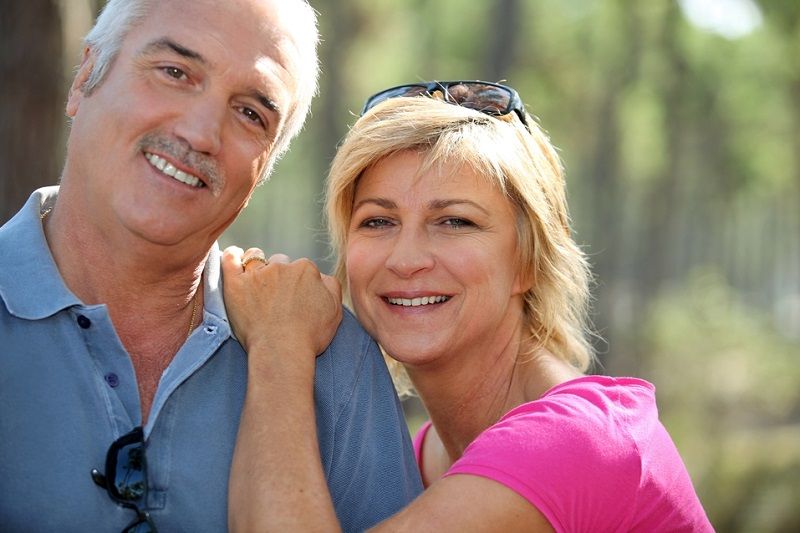 How is a Dental Implant Completed?
Before the dental implant occurs, our qualified dentists ensure you have adequate anesthesia so that you won't feel anything during the procedure.
After small incisions are made, a flap of gum will be pulled back so that access to the bone is granted. To accept the implant, the bone is drilled and threaded so that the implant fills it perfectly.
The dental implant will then be placed into the bone, followed by a healing cap. Stitching will occur in the surrounding area to seal the gums.
Time is given to allow the bone to fuse with the dental implant, during which you can wear a temporary restoration.
Once the implant and bone have integrated together, the healing cap is taken out. An abutment is placed which sits on top of the gums.
What are the Benefits of Getting Implant Dentistry?
Not only are dental implants more conservative and tooth-saving than traditional bridgework but they also have a more natural look, feel and function. Implants don't require neighbouring teeth for support and you can floss just like normal.
Dengal implants can actually stop bone loss, too! Sometimes, they can restore jaw health.
How are Tooth Replacements Better than Dentures?
Unlike dentures, tooth replacement implants do not slip and slide inside your mouth, which can cause facial muscles to become tense. There's no need to worry about your teeth falling out when you laugh or smile, and no gooey denture adhesives are necessary.
Chewing can be completed more efficiently with dental implants versus dentures, and there's less of an impact on daily life.
Implants prevent facial collapse – helping to preserve a youthful appearance. Implant dentistry also offers a long-term solution for missing teeth.
The best part? Dental implants are so natural looking that nobody will ever know that you have had implant dentistry completed! Your new teeth will fit in perfectly with your natural teeth.
Providing the Best in St. Catharines Implant Dentistry
At Creek View Dental, we pride ourselves on providing the best oral health and dental care in the St. Catharines and surrounding areas. We are skilled with the latest knowledge and techniques on implant dentistry and are committed to completing your implant procedure effectively and efficiently.
We are here for you throughout the entire procedure – from consultation to final appointment. Any question or concern is quickly addressed along the way, setting your mind at ease.
You're in great hands when you come to Creek View Dental for your implant dentistry needs!
Contact Creek View Dental for Your Implant Dentistry Needs Today
Do you live in the St. Catharines, Niagara Falls, Thorold or Welland area and want to discuss dental implants more with one of our experienced dental team members? Contact our office at Creek View Dental today to set up an appointment.
BOOK AN APPOINTMENT ONLINE
"Dr. Jason McNamee and his team have met and exceeded all of this criteria, I am very happy with them. My family and I will continue to support them for many years to come" - Cliff Etkins

Read More
"Absolutely everyone in your office was superb: kind, professional, respectful, supportive, and did everything they could to help me....All of it is a testament to your professionalism, your office culture and business practice, and your sincere kindness. I simply can't thank you enough." - Ellen Foster

Read More