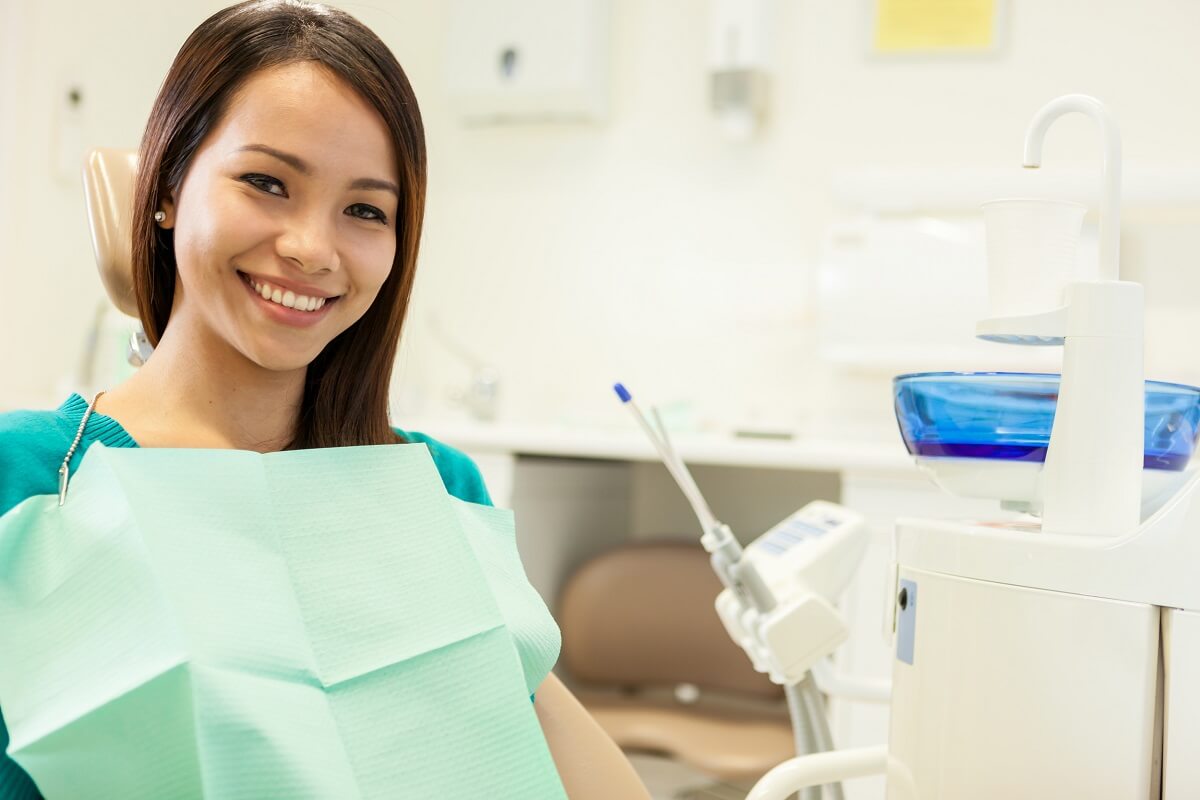 Posted on

January 14, 2021
If you have a severely infected or decayed tooth, your St. Catharines dentist is likely to recommend that you have a root canal or get a dental implant. Are you currently weighing the pros and cons of which procedure is best for you? In this article, we will discuss the benefits of a root canal vs. a dental implant and answer some of the questions that you might have about these treatment options.
Root Canal vs. Dental Implants: What is the difference?
The main difference between a Root Canal and a Dental Implant is that with a Rooth Canal, the goal is to save your tooth.  With a dental implant, your tooth is removed and replaced with a titanium peg and crown.
With a root canal your dentist cleans out the pulp from an infected tooth and then seals the opening with a putty-like substance. In some cases, you will get a crown after the root canal is completed.
Dental implants involve removing the entire tooth and implanting a titanium peg into the jawbone, which is then finished with a crown.
Are dental implants safer than root canals?
Both dental implants and root canals are considered to be generally safe, so the answer to this question may depend more on what factors are most important to you. Implants tend to have a slightly higher long term success rate than root canals; however, many patients (and dentists) prefer to save the natural tooth if possible, which can be done with a root canal.
Which is cheaper: root canal or dental implant?
The cost for an implant can be considerably higher (often double or triple) than the cost of a root canal. And when you factor in that many insurance plans do not fully cover major dental work; the price difference can be even more extreme.
What is the failure rate of root canals?
The failure rate of root canals ranges from approximately 5% to 15% depending on where the tooth is located in your mouth.
How long does a root canal last?
Provided that your root canal therapy is successful (and about 95% are), your treatment can last you a lifetime without causing you any problems.
Is it better to have a root canal or implant?
Both procedures have their benefits. With root canal therapy, you will be able to save at least part of your original tooth. The procedure is less costly, takes less time, and is usually painless. 
An implant, however, is a very effective option if the tooth must be extracted. It will look and feel just like your natural teeth and is an effective long-term solution.
Is it worth getting a tooth implant?
While tooth implants can be expensive, many patients find that the procedure is well worth it. Since they look and function just like your natural teeth, and they almost never need to be replaced, many patients find that implants give them the functionality and confidence they need after a tooth extraction.
So which option is best for me? Root canal or implant?
Both procedures are effective, and your dentist will discuss the pros and cons of each with you; however, ultimately, the decision will come down to your specific dental issue, your budget and your preferences.
Do you have a problem tooth and feel that you may need a root canal or dental implant? If so, contact Creekview Dental, your St. Catharines Dentist to schedule an appointment.
"Dr. Jason McNamee and his team have met and exceeded all of this criteria, I am very happy with them. My family and I will continue to support them for many years to come" - Cliff Etkins

Read More
"Absolutely everyone in your office was superb: kind, professional, respectful, supportive, and did everything they could to help me....All of it is a testament to your professionalism, your office culture and business practice, and your sincere kindness. I simply can't thank you enough." - Ellen Foster

Read More