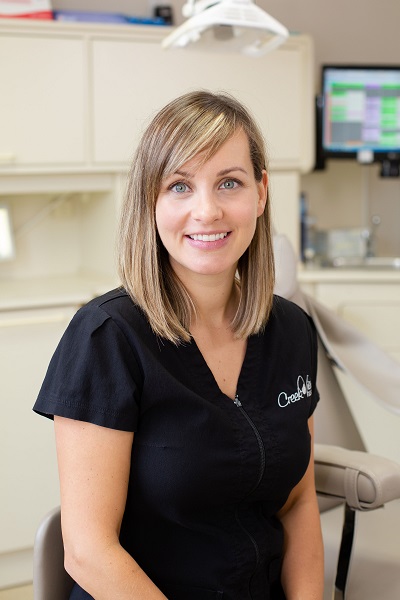 Jill - Hygienist
Jill, a valued member of our friendly dental hygiene team, graduated in 2006 from the Canadian College of Dental Health and is a Registered Dental Hygienist with the CDHO. She furthered her education by completing a Bachelor of Dental Science from The University of British Columbia in 2013. In 2017 Jill was elected as a member of the CDHO Council which attests to her dedication to the delivery of safe and ethical dental hygiene care to the public. Jill is a warm and compassionate person always eager to provide proficient clinical services to her patients in a welcoming environment.  She is an integral part of our Creek View Dental family who will go above and beyond to meet the needs of each patient.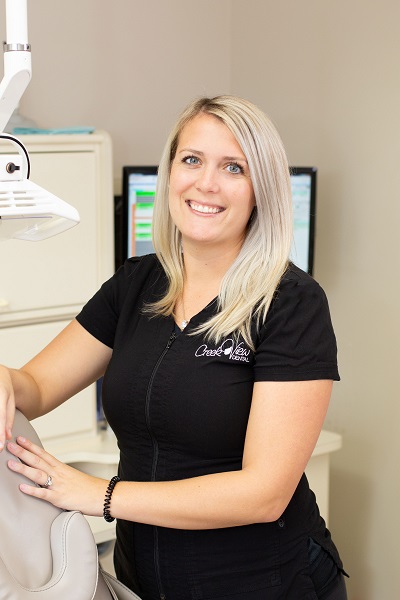 Nicole - Hygienist
Nicole has worked as a hygienist with Dr. McNamee since 2009. Her years of experience have made her an invaluable asset to our team and the patients we serve. Nicole graduated from the Canadian College of Dental Health in 2009. Nicole has stated "I believe Creek View Dental is a unique practice in that we work hard to maintain the personable and intimate family clinic feel". A large part of this clinic persona thrives due to the personal attention long standing hygienists like Nicole give each and every patient. Nicole is a friendly and familiar face to most all of Creek View Dental patients. Patients of Nicole's know when she isn't here, you will likely find her on a hockey rink or swinging a golf club.
Rachelle - Hygientist
Rachelle is one of Creek View Dental's exemplary dental hygienists. Rachelle's educational background makes her stand out as a highly experienced and skilled hygienist. Rachelle first became a level II dental assistant in Ontario in 2005; She began her journey in general dentistry for one year and then moved on to assisting with Oral Surgery for the next four years. In 2010, she completed her studies at The University of New Haven, and graduated with a Bachelor of Science and Dental Hygiene. Her passion for the well-being of teeth extends beyond the office. At home she could be accused of often trying to sneak-a-peek in her family's mouth. When she is not practicing her art, Rachelle enjoys trying out new recipes and pushing the boundaries of what can be turned into a muffin. She is a valued member of Creek View Dental and one of the warm personalities you may run into at one of your visits.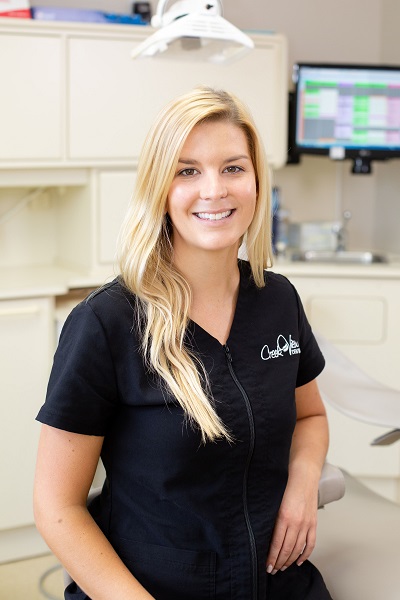 Erin - Hygienist
Erin is one of Creek View Dental's highly skilled dental hygienists. Erin graduated from George Brown College with honors in 2011. She has experience in the management of patient's with anxiety and special needs. Erin excels at educating patients on their oral hygiene needs and patients come away from an appointment with her feeling healthier and with increased knowledge about their own dental health.  Erin has volunteered her time with elementary students providing oral education and screening, and to community organizations in need. Aside from her passion for dental hygiene, Erin's second love is travelling the world. She is never short on stories from her adventures travelling.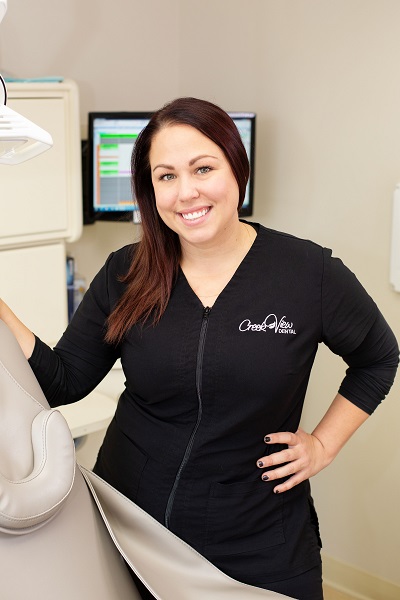 Nicole - Dental Assistant
Nicole is the friendly dental assistant of Dr. McNamee. She graduated in 2006 from Niagara College. Her gentle touch and compassionate chair side manner ensures patients feel more relaxed and comfortable during their visit. Nicole has been with Creek View Dental since 2016 and is well known by our patient family. Aside from exemplary primary patient care, Nicole ensures the clinic runs smoothly and works busily behind the scenes maintaining a sterile and comfortable patient operatory. Luckily her energetic personality is perfectly suited to her role and her upbeat disposition is contagious to all our staff and patients alike. Nicole is also a certified member and co-founder of "Team Awesome".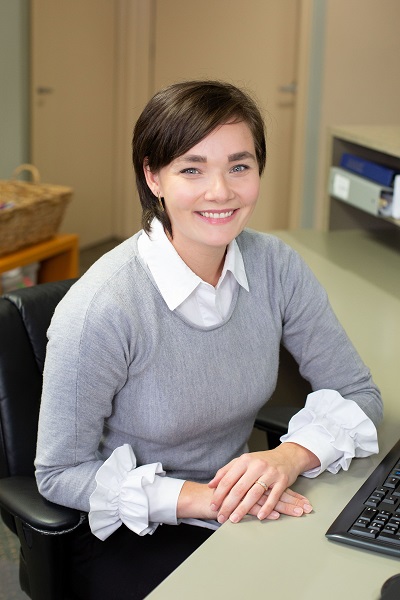 Ashley - Front Desk Administrator
Ashley, our Dental Treatment Coordinator, is often the first welcoming face of our family centred clinic. She has been a part of the Creek View Dental team since 2015. Over that time, she has gotten to know our patient family personally. Ashley is here to help ensure you have a positive dental experience every visit. She enjoys interacting with all of our patients and is the primary point of communication between our patients and our clinical team. She is here to help you if you have any questions surrounding your dental visit. She is co-founder of the highly touted "Team Awesome".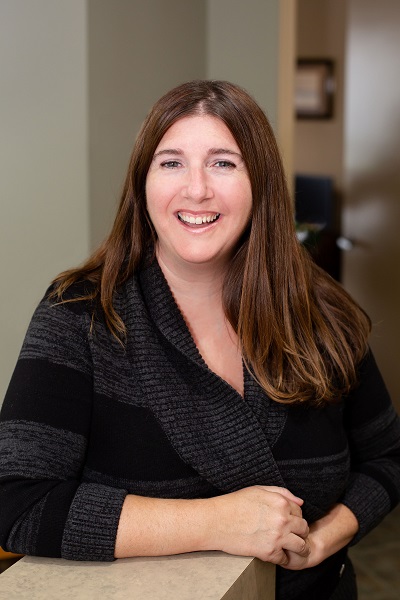 Natasha - Clinic Manager
"Dr. Jason McNamee and his team have met and exceeded all of this criteria, I am very happy with them. My family and I will continue to support them for many years to come" - Cliff Etkins

Read More