The bad news: sugars that sit on your teeth can cause plaque to build up, which can eventually result in tooth decay. The good news? When the decay is detected early enough, it can easily be remedied with a filling from Creek View Dental!
How do Dental Fillings Work?
If the Creek View Dental team detects a slight amount of tooth decay, we will ensure it's taken care of as soon as possible!
We start by removing the decay from the tooth, then place filling in your tooth to fill the hole. To make the filling feel comfortable in your mouth, we will smooth the material out. We'll ensure your filling feels as comfortable as possible prior to you leaving your appointment.
After your filling is complete, we'll give you expert tips on the best oral hygiene care so that you can prevent further tooth decay that may lead to a root canal.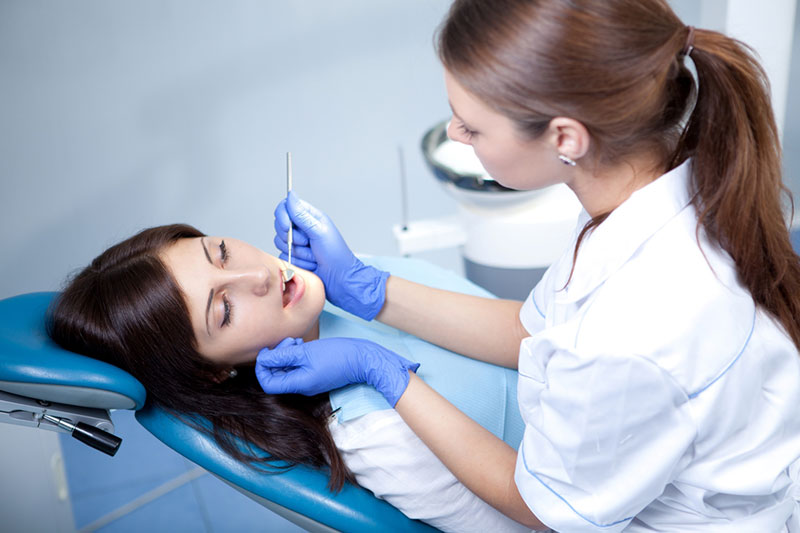 Blend in Seamlessly with White Fillings
Gone are the days of silver and gold fillings! White resin material is now the best option to have your bonded filling blend in seamlessly with your teeth.
Available in a variety of different shades, our dentists will choose the closest match to your teeth. This ensures that your tooth filling will look as natural as your other teeth!
Ready to Resume Action…Immediately!
Once our dentists have completed your white filling, rest assured knowing that the material is immediately functional!
By curing the material with a blue light, the tooth is freshly restored right away. This is different than other types of fillings which can take a few hours to harden. With a white filling, you can go ahead and get on with your life right away!
Cost of a White Filling
Our white fillings are normally billed per tooth and per separate surface, so the total cost will be worked out at your visit.
No insurance? No problem. We can discuss payment options with you!
We Are Here to Help!
We want you to feel comfortable after we complete your filling and do everything we can to ensure that happens. But if an issue does crop up after you leave our office, know that we are here to help!
No matter what your dental care concern may be, give our office a call and we can assist you.
The Best Way to Avoid Needing a Tooth Filling
Wondering what the best oral hygiene practices you can do to avoid future fillings or a root canal? If so, just ask our dentists!
At Creek View Dental, we love educating our patients on best practices to maintain oral health for life. We can show you proper brushing and flossing techniques and teach you other oral hygiene health tips.
Contact Creek View Dental Today!
Need a tooth filling completed or experiencing other dental problems in St. Catharines? Contact the professional staff at Creek View Dental today to schedule an appointment!
BOOK AN APPOINTMENT ONLINE
"Dr. Jason McNamee and his team have met and exceeded all of this criteria, I am very happy with them. My family and I will continue to support them for many years to come" - Cliff Etkins

Read More
"Absolutely everyone in your office was superb: kind, professional, respectful, supportive, and did everything they could to help me....All of it is a testament to your professionalism, your office culture and business practice, and your sincere kindness. I simply can't thank you enough." - Ellen Foster

Read More