A dental bridge is a semi-permanent way to replace one or more missing teeth with artificial teeth, making it easier to eat and bringing more confidence to your smile. Dental bridges differ from dentures in that bridges are bonded in place, whereas dentures are easily removed.
Replacing Missing Teeth
When your mouth is missing one or more teeth, the remaining teeth can start to move out of place, your bite can become affected, and your beautiful smile can become compromised. But that's not the case when you get a dental bridge! By containing replacement teeth, dental bridges are held in place by healthy teeth on either side of the bridge, creating a full smile once again.
Enjoy the beauty of a complete smile – and eliminate any dental issues caused by missing teeth – by having Creek View Dental create a dental bridge for you today!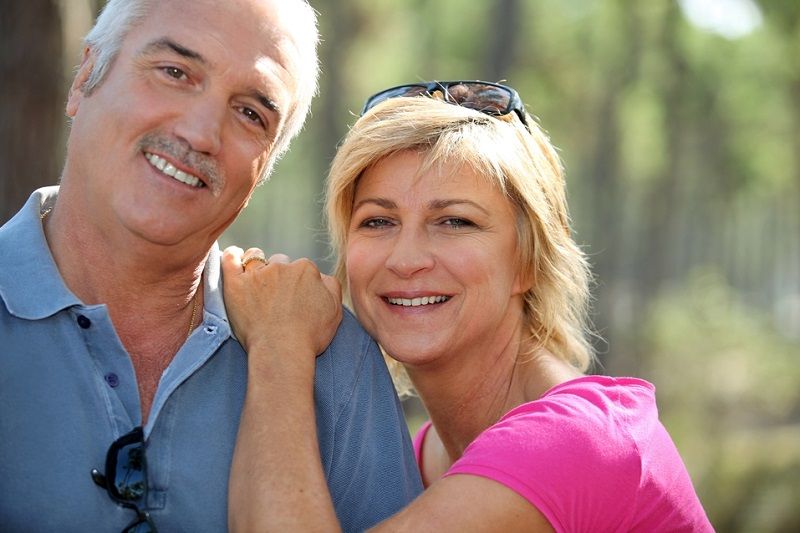 How is a Dental Bridge Created?
Initially, supporting teeth are prepared to accept the dental bridge. Following this, dental impressions are taken so that your dental bridge will model the exact shape required by your mouth. A colour guide is used to line up the dental bridge colour to your remaining teeth so that a perfect match is obtained.
Once the impression is completed, a temporary dental bridge is situated on your remaining surrounding teeth. Our associate dental lab will work diligently to create the perfect dental bridge for your mouth. Once your final dental bridge is completed and received by our office, you will return for your last appointment. Your temporary bridge will be removed, and your custom made permanent bridge will be affixed.
Don't worry! We want you to get as much life as possible out of this dental bridge, so we have many helpful tips to share with you! Our knowledgeable dental team will review how to look after your dental bridge and let you know when a follow-up visit is required.
Creek View Dental: Providing the Best Dental Bridges in St. Catharines!
We know you have options when it comes to your dental bridge needs for a missing tooth, which is why we are truly honoured when you choose us to provide this service!
At Creek View Dental, we work hard to earn your trust as a dental bridge service provider. We make you feel as comfortable as possible each time you visit us and are here for you whenever you need us. As a family-friendly office, we offer a variety of times to suit your busy schedule and are here for you during dental emergencies, too.
Plus, if you ever experience any issue regarding your dental bridge after your final appointment, know that we are only a phone call away!
Contact Creek View Dental for Your Dental Bridge Needs
When it comes to requiring a dental bridge, why go anywhere but Creek View Dental?
At our office, our highly trained dental team has the skills, knowledge, and expertise to create the perfect dental bridge for your mouth. And by working closely with you throughout the entire process, you will know exactly what to expect along the way.
Reduce any fear or worry about getting a dental bridge and trust Creek View Dental to make the best one for you! Contact our friendly staff for more information about our dental bridge services today.

BOOK AN APPOINTMENT ONLINE
"Dr. Jason McNamee and his team have met and exceeded all of this criteria, I am very happy with them. My family and I will continue to support them for many years to come" - Cliff Etkins

Read More
"Absolutely everyone in your office was superb: kind, professional, respectful, supportive, and did everything they could to help me....All of it is a testament to your professionalism, your office culture and business practice, and your sincere kindness. I simply can't thank you enough." - Ellen Foster

Read More