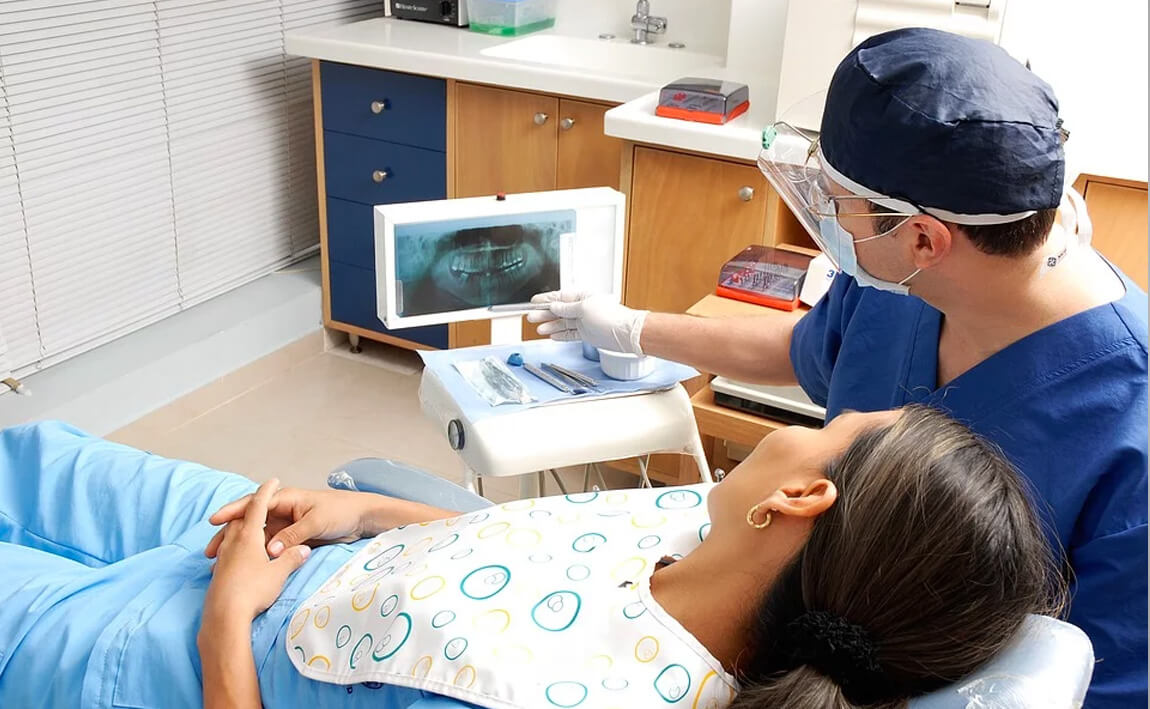 Posted on

January 23, 2020
Besides giving you tips to maintain those pearly whites, dentists play an important role in preventing heart attacks, strokes and other serious medical ailments. That's why finding a dentist you feel comfortable seeing is important! Here are five tips on how to find a great dentist near you in St. Catharines.
Ask for Dental Referrals
Your friends and family are a great source of information when looking for a dentist. They can truthfully let you know about their dental experiences and can recommend someone who would suit your personality.
Your local doctor or pharmacist in St. Catharines can be another great source for a dentist referral. As members of the same medical community, they often know each other.
If you are a student at Brock University or Niagara College and are new to town, ask other students who have lived in St. Catharines who they would recommend. If you are living on campus, you might be tempted to go to the nearest Dentist within walking distance. However, with free bus transit often included in your tuition, most dentists are a quick 5 to 15-minute bus drive away. This also allows you to explore the historic region St. Catharines a little better, where you might discover a new favourite restaurant, thrift shop or small business.
Dental Care Clinics around universities and colleges may also be busier and not accepting new patients. Or their hours may not be as open to suit your hectic college schedule. After all, you might never be certain about when your next exam might pop up or a paper is due. Thus, you'll want to find the right dental clinic, where if you have to cancel an appointment a couple of days in advance, they can get you re-booked within a reasonable amount of time. After all, you'll want to ensure your oral health is top-notch when finals roll around at the end of the semester. There is nothing more distracting than a toothache when you are trying to study.
Keep Your Preferences in Mind
There's a reason why there are so many dentists in your community – not every dentist is suited to each individual.
Factors such as location convenience, hours of operation, after-hours care availability and payment options can be deciding factors when choosing a dentist. For added convenience, you may want someone who is comfortable providing dental services to the entire family so that your kids can be seen by the same dentist you see.
Ensure Your Specific Dental Needs Can Be Met
Do you suffer from dental phobia? Have TMJ issues? Have a child with special needs?
Some dentists are more comfortable and experienced in dealing with certain dental procedures and medical conditions. Educating yourself on a new dentist's specialty can help ease any anxiety you may experience.
Check their Professional Qualifications
You need to feel confident that your dentist knows what they're doing, so don't be afraid to ask about a potential dentist's formal education and training. The same goes for infection control procedures – what does the office do to minimize these risks?
The local dental society is a great source of information, too. Check with them to see if there have been any formal complaints lodged against the dentist you're considering and if their qualifications are up to date.

If the staff seems uncomfortable answering any of your questions or if insufficient information is provided, then consider finding another dentist.
Check Your Comfort Level
You need to feel comfortable meeting with your dentist and confident that they will listen to your concerns.
When you're explaining symptoms and medical concerns, does the dentist listen openly and with concern before providing a helpful solution? Do they explain in full what they plan on doing (and make sure you're comfortable) before completing a procedure on you? Are they able to refer you to another dentist when your medical issue is beyond their scope?
A well-qualified dentist is great, but one who is experienced plus has great bedside manners is amazing.
Dental Care in St. Catharines
At the end of the day, finding a dentist for you and your family comes down to making sure you're a good fit for one another. Do as much research as you can before your appointment and pay close attention throughout your checkup. If you don't feel comfortable after your first visit, feel free to try another dentist until you do.
If you are looking for a fantastic dental clinic in St. Catharines, consider Creek View Dental. We provide family friendly dental services such as regular teeth cleaning, dental bridges, dental crowns, cavity fillings, and more! Contact us today!
"Dr. Jason McNamee and his team have met and exceeded all of this criteria, I am very happy with them. My family and I will continue to support them for many years to come" - Cliff Etkins

Read More
"Absolutely everyone in your office was superb: kind, professional, respectful, supportive, and did everything they could to help me....All of it is a testament to your professionalism, your office culture and business practice, and your sincere kindness. I simply can't thank you enough." - Ellen Foster

Read More