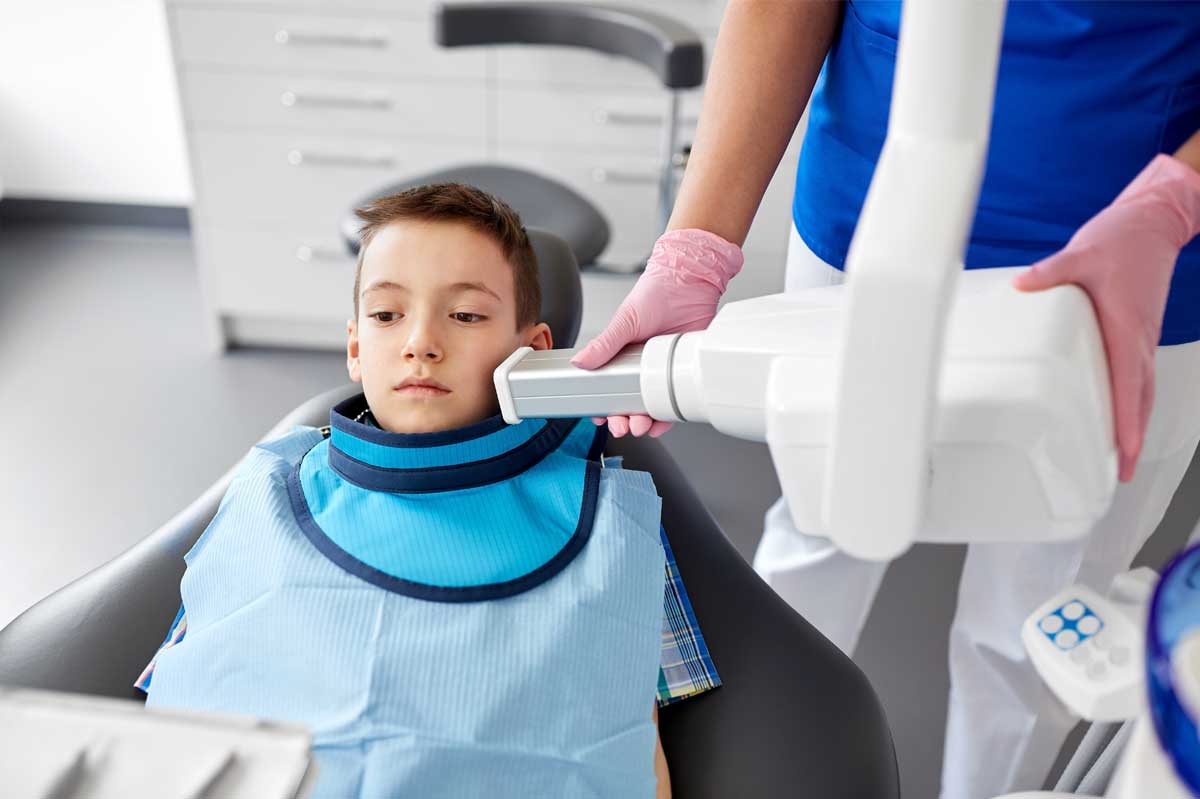 Posted on

January 14, 2019
In order for a dentist to provide you with exemplary oral health care, they need to stay current with the latest advancements in oral health.
Wondering if your dentist is providing you with the best dental care possible? Here are four factors to consider when determining if your dentist is up-to-date on the latest dental advancements.
1. Their Dental Equipment is Advanced
Dental x-rays are used to diagnose dental issues that are otherwise impossible to see.
Compared to the conventional style of x-rays that involved film, digital dental x-rays give less exposure to radiation and are quicker to develop.
Using safety precautions, your dentist should know how to accurately take images that will identify areas of decay, abscesses, bone loss, tumours and more. When completed correctly, digital x-rays can identify areas of concern that could go undetected.
2. The Dentist Office Should Not Smell
Long gone are the days when dental medications and chemicals were so strongly scented that you could smell them immediately upon arrival. With technological advancements, many of the chemicals used in dental offices today barely have a scent.
If your dental office emits a strong smell upon entrance, the dental care you're about to receive may not be of the highest standard.
3. Professional Optical Equipment is Used
Modern dentists use a variety of professional optical equipment, including magnifiers and a bright light, to help ensure no dental issue goes undetected.
Certain dental issues would be next to impossible to diagnose and locate without advanced tools. Without the proper tools, the quality of your dental visit may be compromised.
4. Advanced Dental Techniques are Used
Depending on when your dentist attended dental school, there may be decades that has passed since they were initially trained. In the meanwhile, there have likely been many advancements in dental diagnostic tools, equipment and procedures.
Staying current with the dental industry will help your dentist provide the best dental care possible.
Check with your dentist to see how frequently they attend continuing education courses, conferences and more.
You may even hear of them discussing a new way of completing a dental procedure – a way that's different from how it's been completed on you in the past. This, too, would be a good sign that your dentist is remaining current on industry advancements!
Make the Right Choice when Choosing a Dentist
When you only see a dentist every few months, it's crucial that you get the best care possible during that visit.
At Creek View Dental, our dental staff takes pride in remaining up-to-date on the latest advancements in the dental industry. We use only the most modern equipment and offer a clean, comfortable atmosphere. Our regular attendance at tradeshows, conferences and courses provide us with the knowledge necessary to consistently deliver the highest quality dental care.
Contact us today to see what a modern, advanced dental experience is like!
"Dr. Jason McNamee and his team have met and exceeded all of this criteria, I am very happy with them. My family and I will continue to support them for many years to come" - Cliff Etkins

Read More
"Absolutely everyone in your office was superb: kind, professional, respectful, supportive, and did everything they could to help me....All of it is a testament to your professionalism, your office culture and business practice, and your sincere kindness. I simply can't thank you enough." - Ellen Foster

Read More