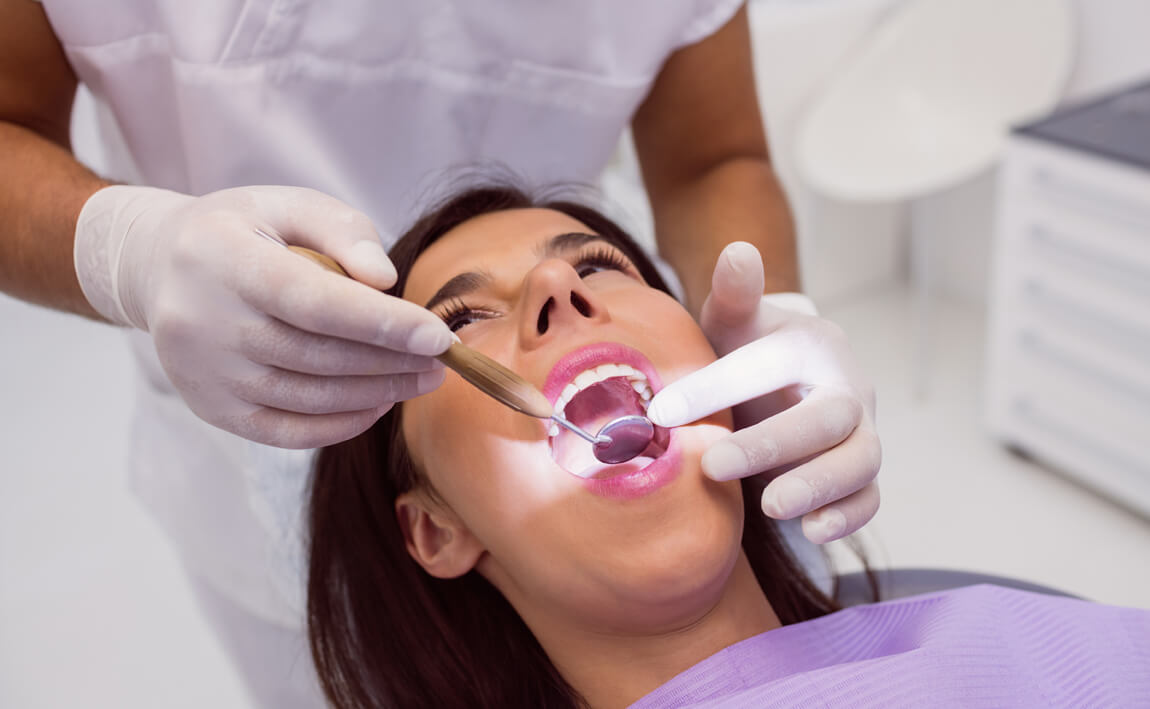 Posted on

June 11, 2020
For some dental patients, visiting the dentist during non-pandemic times was stressful enough. But during COVD-19? Those worries can become even more heightened.
At Creekview Dental, we have always taken the health and safety of our staff and patients seriously. COVID-19 has only made us strengthen this commitment. Here are the changes we have made to our dental office so that you can rest assured while seeing us for dental treatments.
Government Restrictions Recently Lifted
As of mid-March, dentistry clinics – along with many other businesses – were forced to shut down operations due to the coronavirus pandemic. At dental offices, all types of dental services were halted other than emergency dental treatments.
Recently, however, the Chief Medical Officer of Health has allowed the reopening of dental offices for all types of dental services. Non-essential and elective care, such as dental cleaning appointments, are now allowed, in addition to emergency and urgent care.
Changes in Our Dental Office to Keep You Safe
We took time during our closure to install safety measures, such as physical barriers and air purification systems, to keep you extra safe. Because they are difficult to keep disinfected, all toys and magazines have been removed from our waiting room.
Our dental appointment scheduling has also changed. By scheduling fewer patients at a time in our office, we can better allow for physical distancing measures.
In addition, our dental team will be wearing protective gear throughout your entire appointment.
How You Can Help Us Keep Everyone Safe
To keep you comfortable when visiting our professional team, we have implemented a series of infection control standards.
Instead of simply confirming your upcoming dental appointment with you, we will now ask a series of screening questions over the phone. These questions include asking if you have been out of the country, in contact with someone who may have the virus, and if you are experiencing any of the virus's symptoms.
When you arrive at your appointment, please call us from outside before entering our office. This helps minimize the number of patients in our waiting room and allows for better social distancing. When advised to enter our office, we will ask you the same screening questions again. Your honesty helps keep our patients and staff safe.
We ask that you wear a mask for your appointment. If you do not arrive with one, we will provide you with one at our office. Before and after your appointment, please use the hand sanitizer provided.
Conclusion
If you need to see a dentist in St. Catharines the team at Creek View Dental is ready for you. By having extensive sanitary measures in place, your health and well-being remain our top concern.
To book an appointment, you can call our office at 905-685-0000, email us at info@creekviewdental.ca, or visit our website at creekviewdental.ca.
"Dr. Jason McNamee and his team have met and exceeded all of this criteria, I am very happy with them. My family and I will continue to support them for many years to come" - Cliff Etkins

Read More
"Absolutely everyone in your office was superb: kind, professional, respectful, supportive, and did everything they could to help me....All of it is a testament to your professionalism, your office culture and business practice, and your sincere kindness. I simply can't thank you enough." - Ellen Foster

Read More