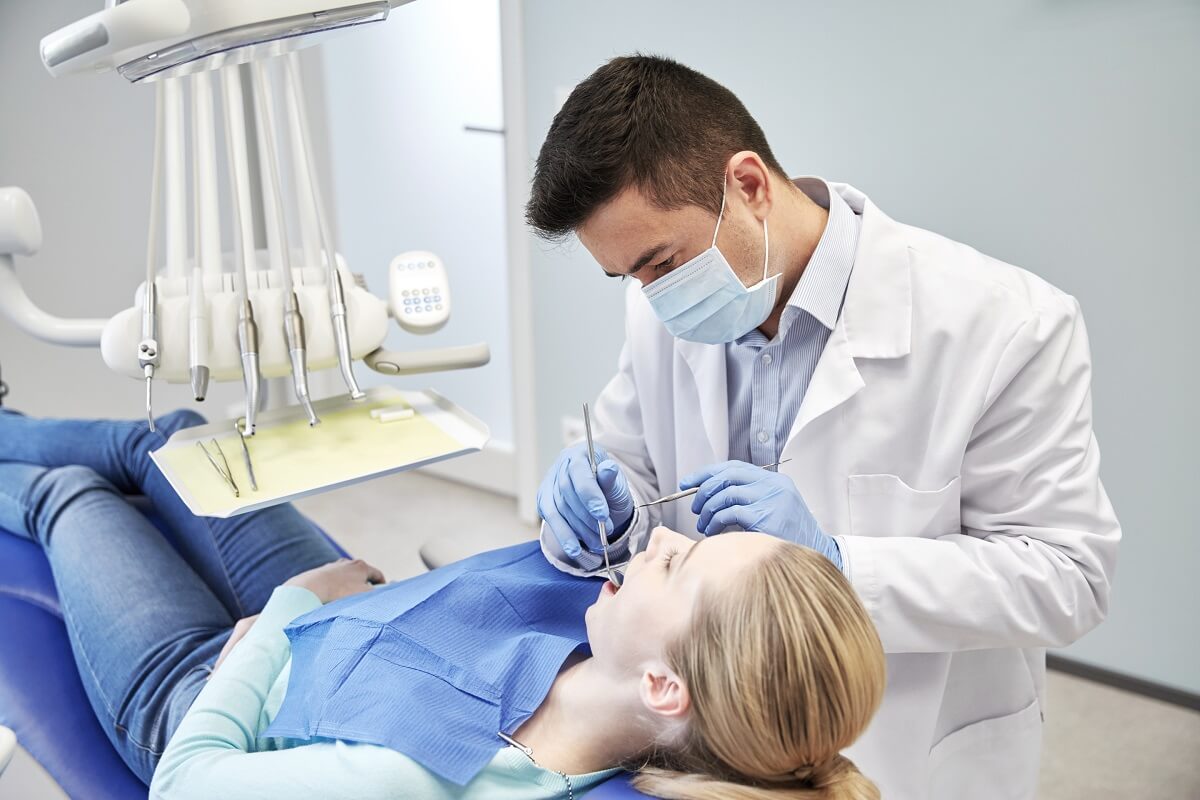 Posted on

August 10, 2021
Do you feel confident when you smile?
If you don't, it's usually because you're embarrassed about the state of your teeth. Perhaps there are chips, cracks, or discolouration, but there doesn't need to be anymore! Getting dental veneers is a popular cosmetic procedure offered in our dental office – and for a good reason! Here are four of the biggest benefits you can receive if you, too, invest in your smile with dental veneers.
1. Dental Veneers Make Cosmetic Issues Disappear
Veneers can fix cavities or broken teeth, cover up any misshapen teeth, and improve the look of healthy teeth. For patients who want to treat gaps between their teeth, veneers are a much quicker – and less inconvenient and painful procedure – than getting braces. And since they're permanent, you won't have to worry about common dental issues occurring in the future.
Custom made using thin pieces of medical-grade porcelain, dental veneers reflect light in a similar manner as natural teeth. Since they don't stain, they're a great way to achieve a perfect smile – and are an easy, simple way to fix minor cosmetic issues.
2. They're a Minimally Invasive Procedure
Since getting dental veneers requires little time or prep, you won't have to spend a lot of time sitting in our dental chairs to achieve your new smile.
The procedure consists of removing 0.5 millimetres off the front of your teeth so that the veneer bonding will look seamless. This is less enamel removal than what's required for when you get a dental crown or bridge!
Using a special cement, each veneer overlay is put into place. Your dentist will make any necessary adjustments to the veneers' size and colour so that you achieve the most natural look and feel.
You likely won't even need any anesthesia for the procedure and will enjoy immediate results.
3. They're Low Maintenance
Enjoying your new, beautiful smile is easy! The best results are possible when you practice good oral hygiene. Cleaning your teeth twice per day, flossing daily, and enjoying a healthy diet can help your veneers last for many years. You should also treat your veneers with care – for example, avoid biting down on ice to prevent chipping.
You'll also need to schedule regular dental checkups to help maintain their natural shine.
4. Veneers Prevent Tooth Discolouration
Being non-porous, dental veneers are highly durable and resist stains and cavities better than natural teeth. Habits such as drinking coffee and smoking cigarettes will no longer affect the whiteness of your teeth. This makes veneers a great option for patients who want to permanently whiten their teeth rather than perform a whitening treatment once each year.
Interested in Dental Veneers?
Ready to improve the appearance of your teeth with dental veneers? We'd love to help you confidently smile once again! Reach out to our team today to learn more about dental veneers and find out if you're a candidate.
"Dr. Jason McNamee and his team have met and exceeded all of this criteria, I am very happy with them. My family and I will continue to support them for many years to come" - Cliff Etkins

Read More
"Absolutely everyone in your office was superb: kind, professional, respectful, supportive, and did everything they could to help me....All of it is a testament to your professionalism, your office culture and business practice, and your sincere kindness. I simply can't thank you enough." - Ellen Foster

Read More