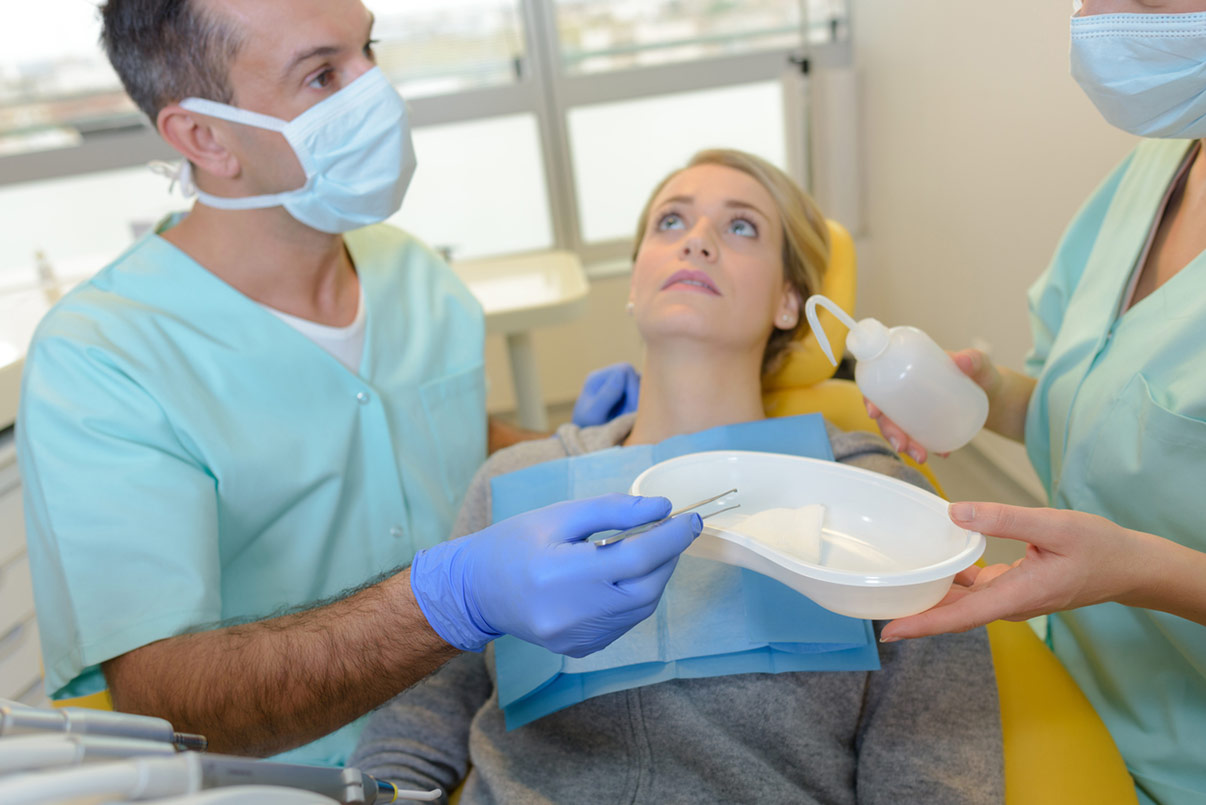 Posted on

September 15, 2021
Visiting the dentist may not be as fun of an excursion as you'd like – but it's a necessary one to maintain your oral health. Yet, many of us view an upcoming dental appointment with so much anxiousness that we end up not going. If you can relate, the following five tips can help you overcome your dental anxiety – and make your appointment as comfortable as possible.
Be Honest About Your Needs
When scheduling a dental appointment, mention your dental anxiety to the receptionist. There may be an opportunity to consult with your dentist before any treatment, providing you with a chance to ask questions. Your dentist should listen to you sincerely and help you overcome your fear of dental procedures.
If you find the tools themselves scary, let your dentist know. Before using them in your mouth, perhaps they can explain what each one does.
Don't be afraid to state if you need frequent breaks during your visit. The receptionist can book extra time for your appointment so that you don't feel rushed – which can lessen feelings of anxiety.
Distract Yourself
The countless drills and suction tubes in a dental office can create all types of noises that contribute to your discomfort. Bring a pair of noise-cancelling headphones to reduce these scary sounds, or take advantage of the TV programs on the ceiling-mounted TV screen if it's available.
Relaxation techniques can also help immensely. Try meditation, prayer, visualizations, and controlled breathing techniques to slow your heartbeat and create calmness.
Bring a Support Person
It's easier to overcome a fear when you have the support of a trusted family member or friend around you.
At your next visit, bring someone you trust that can offer an extra layer of assurance. Inquire about whether they can sit next to you during your exam. If so, they will be able to speak on your behalf when your mouth is being worked on, helping you feel more in control of your appointment.
Reward Yourself
When you accomplish something you're proud of, it's always nice to offer yourself a reward! Purchase something nice or treat yourself to a spa service after your appointment. This can help create an association between going to the dentist and doing something fun.
Find the Right Dentist

Having a positive relationship with your dental team is the key to overcoming your fear.
You should never feel rushed during your visit or experience judgement from having dental anxiety. Instead, your dental team should go the extra mile to make their office as friendly as possible to patients with dentophobia.
Sometimes, trying a dentist with a different personality can make all the difference! At Creekview Dental, we do everything possible to make your dental appointment as stress-free as possible. Reach out to us today to learn more about how we can support you during your next visit.
"Dr. Jason McNamee and his team have met and exceeded all of this criteria, I am very happy with them. My family and I will continue to support them for many years to come" - Cliff Etkins

Read More
"Absolutely everyone in your office was superb: kind, professional, respectful, supportive, and did everything they could to help me....All of it is a testament to your professionalism, your office culture and business practice, and your sincere kindness. I simply can't thank you enough." - Ellen Foster

Read More